Disability Benefits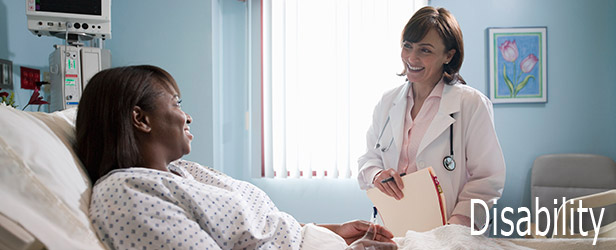 How to Apply for Disability Benefits
If you feel that you are no longer able to work because of physical and/or mental reasons, you may be eligible for Social Security Disability Insurance (SSDI), Supplemental Security Income (SSI) disability payments, or for Medi-Cal assistance. To be considered disabled, you must be unable to perform any "substantial" work due to a physical and/or mental condition which has lasted or can be expected to last for at least 12 months or can be expected to result in death.

You may apply for SSDI or SSI at any Social Security office or for Medi-Cal at your local county office. If you have a child or children with a disability, you may also apply for SSI and/or Medi-Cal on their behalf at these same locations. SSDI eligibility is based on previous contributions to Social Security, and SSI eligibility is based on your income level. If you are found eligible for SSI payments, you may also qualify for State Supplemental Payments (SSP).

If you meet the non-medical criteria defined by these agencies, your application for benefits will be sent to the Disability Determination Service Division (DDSD) within the California Department of Social Services. The DDSD will obtain your medical and other records to assess the severity of your impairments and their impact on your ability to engage in substantial gainful work activity. You may be asked to supply further information to the DDSD, including attending an outside medical evaluation.

For more information about SSDI and SSI, or to apply online, please visit the Social Security Administration's website. You can also locate your nearest Social Security office.

For more information about Medi-Cal, including how to find your local office or to apply online, please visit the Department of Health Care Services' website.