Supplemental Security Income - State Supplementary Payment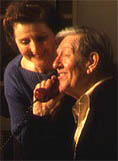 The SSI Program is a federally funded program which provides income support to you if you are aged 65 or older, blind or disabled. SSI benefits are also available to qualified blind or disabled children.
The SSP Program is the state program which augments SSI. Both SSI and SSP benefits are administered by the Social Security Administration (SSA).
Eligibility for both programs is determined by SSA using Federal criteria. If you qualify for SSI, you qualify for SSP.
Benefits are in the form of cash assistance.
For Whom
You may be eligible for SSI/SSP if you:
Are aged 65 or over, blind or disabled, or are a blind or disabled child;
File an application for SSI/SSP;
Meet income and resource limits;
Are a U.S. citizen, or a non-citizen who has been lawfully admitted for permanent residence and you meet certain special conditions, and are a U.S. resident;
Do not reside in a public institution;
Apply for benefits from all other programs for which you may qualify.
To learn more about the eligibility criteria for SSI/SSP and how the program operates, click on the link in the left navagation bar.
Where to get help
To apply for SSI/SSP, visit or call a local SSA office. Locations of an SSA office near you can be found in the telephone directory under "United States Government."
HIGHLIGHTS
A public assistance program for the needy blind, disabled and aged.
The Social Security Administration administers both the SSI and SSP programs in California.