Assistance Dog Special Allowance Program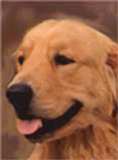 WHAT?
The Assistance Dog Special Allowance (ADSA) Program provides a monthly payment of $50 to eligible persons who use a guide, signal, or service dog to help them with needs related to their disabilities. The allowance is to help pay the costs of food, grooming, and health care for the dogs.
WHO?
To be eligible for the ADSA program, an individual must meet all four of the following criteria:
Live in California.
Is blind, deaf, hard of hearing, or disabled.
Uses the services of a trained guide, signal, or service dog.
Receives benefits from one or more of these programs:
- SSI (Supplemental Security Income)
- SSP (State Supplementary Payment)
- IHSS (In-Home Supportive Services)
- CAPI (Cash Assistance Program for Immigrants)
- SSDI (Social Security Disability Insurance)
(SSDI recipients must also meet federal poverty guidelines)
WHERE TO GET INFORMATION?
Office of Services to the Blind
744 P Street, MS 8-16-94
Sacramento, CA 95814
(916) 657-2628 (Voice)
(916) 653-7651 (TTY)
(916) 653-4001 (Fax)
Email:  ADSAUser@dss.ca.gov
Applications are available in large print or in a CD version. The Office of Services to the Blind will verify that applicants are current recipients of SSI/SSP, IHSS, CAPI and SSDI. If you are on SSDI, verification of the federal poverty level is required. You will receive a notice within 30 days stating the outcome of our application process. If your application is approved, eligibility is retroactive to the first of the month, the month that is postmarked on your application envelope.
APPLICATION FORMS
To apply, please complete one of the following:
These forms are in Adobe Acrobat "pdf" format. If you do not have the free Adobe Acrobat Reader, click on the following link, and you will be given instructions on how to download this free software .
Mail original to:
Office of Services to the Blind
744 P Street, MS 8-16-94
Sacramento, CA 95814
HIGHLIGHTS
The Americans with Disabilities Act and State laws permit service dogs to accompany their handlers anywhere that the general public is allowed, including taxis, buses, restaurants, theaters, stores, hotels, apartments, and office buildings.