CalFresh Program

The CalFresh Program, federally known as the Supplemental Nutrition Assistance Program (SNAP), can add to your food budget to put healthy and nutritious food on the table. The program issues monthly electronic benefits that can be used to buy most foods at many markets and food stores.
The CalFresh Program helps to improve the health and well-being of qualified households and individuals by providing them a means to meet their nutritional needs.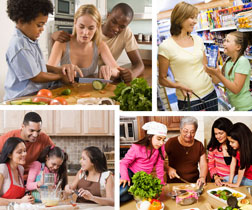 For more information about eligibility requirements, visit our eligibility requirements page .
To find out how to apply for benefits in your county, please call the toll free number 1-877-847-3663 (FOOD).

To Apply Online:  Benefitscal.org Website




APPLICATION FORMS




"Making America Stronger"
commemorates the 30th anniversary of the reforms achieved by the Food Stamp Act of 1977 by telling the story of how food stamps dramatically reduced the extent of severe hunger in our country, how they continue to help Americans in need, and how this essential program can achieve still more.
Watch the historical video